Don't Let Weeds Take Over Your Lawn
Weed Control in South Louisiana
Using store-bought weed killers can do more harm than good, and pulling weeds by hand is backbreaking work that no one has the time for. For a simpler solution, choose Green Grass. We've provided high-quality weed control for over 40 years, so we know how to keep your home, business, or water feature weed-free. Get started today with a free inspection!
Residential Weed Control
Weeds aren't just unsightly. They can also steal valuable resources like water and nutrients from your grass. This makes your turf unhealthy and more susceptible to disease, drought, and insect damage. Trust Green Grass for the best weed control in Southern Louisiana to protect your lawn and keep it looking great year-round.
Our weed control treatments in Southern Louisiana include:
Pre-emergent solutions that stop weed seeds from germinating.

Post-emergent applications to target existing weeds without harming your grass.

Strategically scheduled treatments throughout the year.

Protection from crabgrass, dandelions, spurge, and other unsightly plants.
Contact us today for expert weed control in South Louisiana!
Image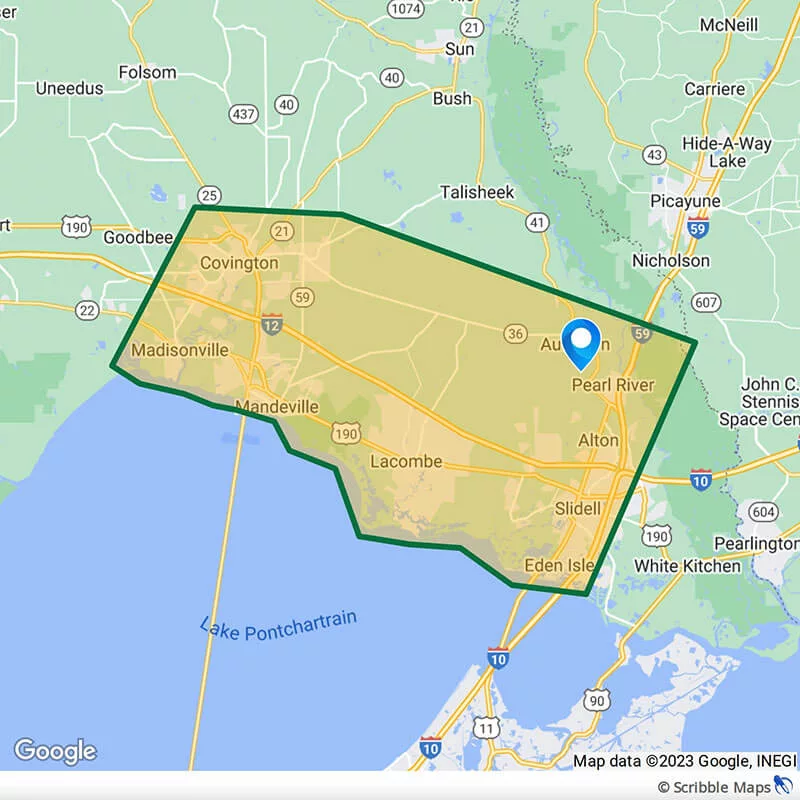 Areas We Service
We've proudly been providing professional lawn care services to our neighbors on the Northshore since 1981, and we can't wait to help you too! Check out our service area, then give us a call to get started today.