Lawn Aeration Will Bring Your Lawn Back To Life
Lawn Aeration in Southern Louisiana
If your lawn is thinning, developing bare patches, or just looks lackluster, our aeration could be the answer you're looking for! Over time, soil compacts and makes it impossible for water, nutrients, and oxygen to reach grass roots. This results in damaged, unhealthy grass that can only be fixed with aeration services. Once we give your grass room to breathe, it'll perk back up in no time!
How to Tell Your Lawn Needs to Be Aerated
Lots of things can cause brown spots in your lawn, from insect activity to nutrient deficiencies. This makes it difficult to diagnose a lot of lawn problems. Luckily, it's a little easier to tell when your property needs to be aerated. You might not see all of these signs at the same time, but we offer free inspections to provide clarity and determine what services you need.
Signs your lawn needs aeration include:
Soil that's hard to the touch.

Spongy turf that dries out quickly.

Wilted grass blades.

A visible layer of thatch.

Puddles form every time it rains.

Grass that doesn't respond to fertilizer.
Leave Aeration to the Experts
It might seem straightforward, but aerating can get pretty complicated. Without the right tools and experience, you can damage healthy grass, sever roots, and remove too much soil. Instead of guessing what's best for your lawn, trust the experts at Green Grass! We have over 40 years of experience, so we know exactly what we're doing every step of the way.
Benefits of Lawn Aeration in South Louisiana
Most lawns need to be aerated annually for the best results, although some properties might need it done twice a year. It all depends on how you use your property. Things like heavy foot traffic, machinery like cars or riding lawnmowers, and even the weather all contribute to soil compaction. 
Once we loosen the soil, you'll get a healthier lawn, as well as other benefits like:
Reduced water runoff:

Compacted soil doesn't absorb water. Instead, water runs right off or pools on top of the ground.

Stronger roots:

Grass has a large root system, but it can't grow when the soil is too dense. Breaking up the soil gives roots the space they need.

Increased disease resistance:

Improving the overall health of your grass naturally increases its resistance to disease, drought, and pest activity.

Better fertilizer intake:

By creating channels in the soil, we give fertilizer an easier path to grass roots, so you'll see better results with less product.
Top-Dressing in South Louisiana
Is your soil depleted and in desperate need of a nutrient boost? Our top-dressing is the solution you've been searching for! Top-dressing is a natural soil amendment that can:
Improve the fertility of your soil

Reduce compaction

Drive root growth

Increase water absorption

Decrease nutrient leaching
This organic material is incorporated into the ground so that it remains there, becoming the backbone of a picture-perfect yard. Once we've aerated your soil and incorporated our top dressing, we finish up by back dragging your lawn! This innovative process involves dragging a device across your lawn and breaking up aeration cores while pulling top-dressed organics into aeration holes.
Benefits of Top Dressing in Addition to Aeration
By incorporating beneficial microorganisms into your soil profile, you're adding an army of workers who will enhance the soil's biology complex. These microorganisms don't stop there, they also work to unleash micro- and macronutrients that are trapped within the soil. The result? A lawn that's as beautiful as it is healthy, all thanks to adding top-dressing to our aeration services.
Healthier Grass Without a Contract
No one likes unnecessary contracts, including us! At Green Grass, we'll never force you to sign up for services that you don't need. We give you the freedom to choose for yourself, and we know that our exceptional services are more than enough to keep you as a happy long-term customer.
Image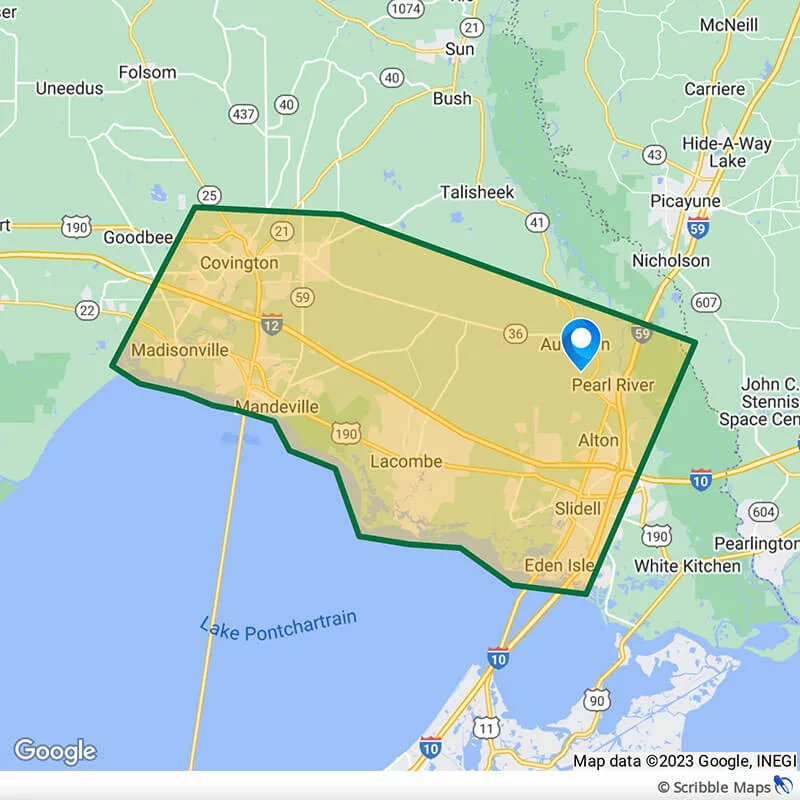 Areas We Service
We've proudly been providing professional lawn care services to our neighbors on the Northshore since 1981, and we can't wait to help you too! Check out our service area, then give us a call to get started today.